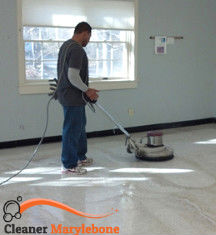 If it has been a long while since you last had your hard floors cleaned professionally, it is high time to consider calling an expert.
Let us make things easy for you. Look no further than our hard floor cleaning and polishing service in Marylebone. We are the ideal solution. First of all, our service is effective; second, it is safe and professional; third, it is inexpensive.
What is more, our staff is trained and experienced. This service has what it takes. We suggest you consider giving us a call.
High-quality Hard Floor Cleaning and Polishing
If there is one reason why you are better off with our hard floor cleaning and polishing service in Marylebone, W1U than going for other services, it's quality. We can make your floors gleaming with a single session.
More reasons to use our company:
Professionalism
High standards of cleaning
Cleaners are subjected to ongoing training
We have the best equipment
The bacteria and dirt brought into your home from outside end up accumulating on your hard floors. Years of use can make your floors looking pretty run-down. It's a good thing to regularly vacuum and mop your floors but if you want to take things to a whole new level, you are going to need our expertise and assistance.
Professional Hard Floor Cleaners Marylebone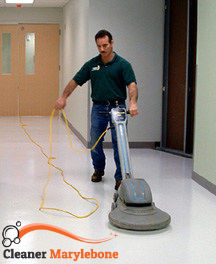 Our advanced equipment delivers a superior shine and clean. We don't leave sticky residue, marks or spots behind. We are detail-oriented and professional.
After we get your floors clean and germ-free, we will run our floor buffing machines for a chance to make the surface even better. It will end up glistening, smooth and rejuvenated by several years in just one pass. We guarantee that our floor cleaning and polishing service in W1U can achieve your wishes.
We recommend you have a regular care routine in between professional services. This will keep your hard floors in best condition. Now is a perfect moment to hire our service and begin your new life to neat and more beautiful hard floors. Get in touch with us.