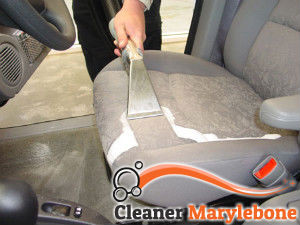 If you want to give your car interior a facelift, you ought to try our car upholstery cleaning service in W1U. You will be mesmerised by our precision, attention to detail and desire to fulfil each and every request of yours.
We are committed to cleaning and are very confident about cleaning car upholstery because we have a team of specialists who has plenty of experience with that. We will do our best job and leave your car interior in best shape. You can count on us. Feel free to get in touch with us.
Detailed Car Upholstery Cleaning
You can expect more than a surface clean. We will make sure to clean your car's upholstery from top to bottom. We promise that our car upholstery cleaning in Marylebone will save the day.
We bring:
Excellent quality and great results
Peace of mind
Innovative approach
Security and safety
We usually vacuum the seats with our special vacuum brushes before we begin cleaning. That way we can get rid of loose grime that will otherwise get in the way during the process. There are plenty of things to suck up with our vacuums, from food crumbs to dust, waste and soiling.
Cleaning Services London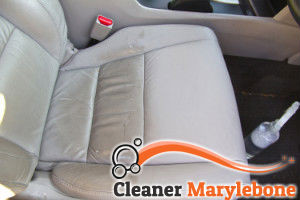 We usually follow up with pre-spraying and stain treatment. We spray the whole surface with our special cleaners and we spray troubled areas with stain removers. We rub and scrub, rinse and repeat as many times as necessary.
When this step is done, we move on to steam cleaning. If we couldn't remove a spot before, we do it at this point. The steam cleaning method can help loosen dirt and stains in no time. It is quite effective.
We go over the car seats with our machines as many times as we need. In the end, we use our driers to help the fabric dry faster. We will leave it slightly damp, there is nothing to worry about. It will dry sooner than you think.
It is worth using our car upholstery cleaning service in W1U. Feel free to have a discussion with our telephone operators. They will get things started.